MALAYSIAN REAL ESTATE: POST-PANDEMIC RALLY IS ON THE HORIZON
The residential real estate market in Malaysia is headed for a post-pandemic rally over the next 12 months with prices and rents likely to increase significantly, according to the Juwai IQI Malaysia Property Survey and Index Q3 2022.
Juwai IQI Group co-founder CEO Kashif Ansari said the survey among real estate agents around the country suggested that the industry expects significant growth in residential prices over the next 24 months.
In that scenario, the rising values will benefit homeowners, while renters and those looking to buy will have to continue raising their budgets. According to the survey, nearly 9 out of 10 real estate agents are in favor of buying over renting today.
Agents are expecting the residential prices to rise approximately 11.8% over the next 12 months. Prices will be 16.5% higher over the next 24 months as the growth continues.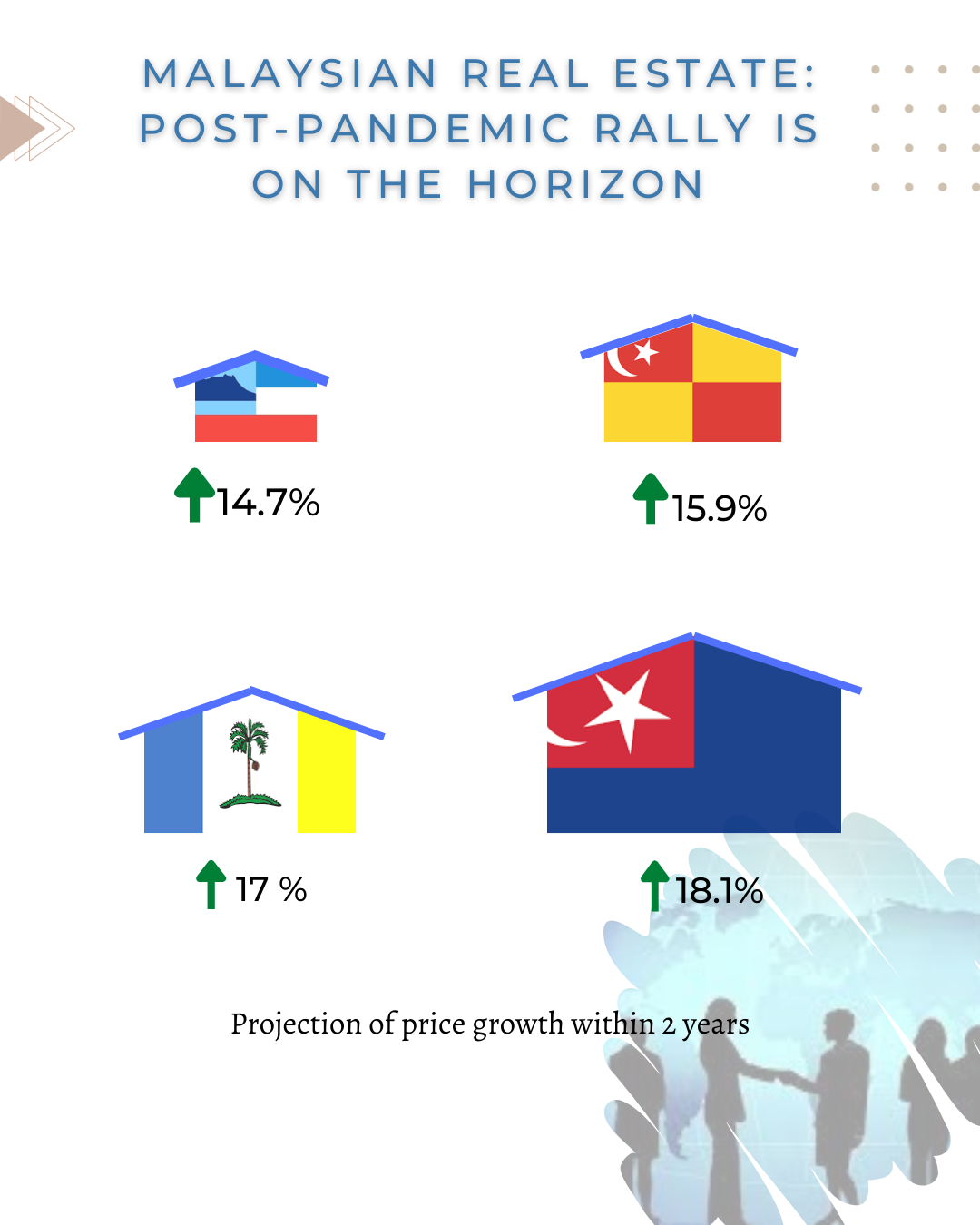 "The price growth in Penang is projected to reach 17% over the next two years while prices will likely increase by 18.1% in Johor in the same period. In Kuala Lumpur and Selangor, agents anticipate 15.9% growth in prices, while in Sabah, they are expecting 14.7% price growth in two years", remarked by Ansari.
The overwhelmingly optimistic economic outlook among agents contributes to their confidence in the market. 45% of agents say the economy will grow stronger during the next six months.
First-time homebuyers are the biggest winners in the competition for new homes. The number of first-time local buyers has increased since the outbreak of the pandemic in early 2020.
Foreign investment is essential to the Malaysian property market. As a result of high quality and low prices on offer, the Malaysian home market continues to attract foreign investors. Buyers also believe that Malaysia has great potential for price and rental appreciation in the coming years, making this a good time to purchase.
As borders reopen and foreign investors return, Malaysia has many advantages as a foreign investment destination, according to Ansari.
Sources:
PROPERTY SURVEY AND INDEX MALAYSIA Q3 2021, Juwai.com
https://focusmalaysia.my/survey-foreign-property-buyers-will-be-back-in-msia-by-june-2023-and-more-than-ever/